Affordable Driving School Penrith: Finding the Right Instructor for You
If you're in Penrith, New South Wales, and eager to obtain your driver's license, you're in the right place. Penrith is a bustling city with a thriving community, and getting your driver's license can be a significant step toward independence and mobility. However, before you hit the road, you need to find the right driving School in Penrith to guide you through the process. In this article, we will explore the key factors to consider when selecting a driving instructor and how an affordable driving school in Penrith can help you achieve your goals.
The Importance of Choosing the Right Driving Instructor Penrith NSW
Selecting the right driving instructor in Penrith is crucial for your success on the road. A qualified and experienced instructor can make a world of difference in your driving journey. They not only teach you the necessary skills but also instill confidence and ensure that you're well-prepared for the challenges of modern-day traffic. When searching for a driving instructor in Penrith NSW, you should look for the following qualities: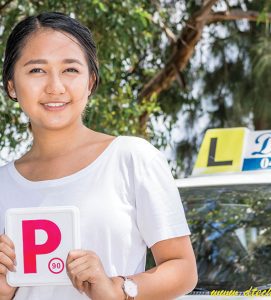 Experience: An experienced instructor will have a better understanding of the local traffic rules and nuances, making your learning process smoother.
Patience: Learning to drive can be stressful, and a patient instructor can help you feel more at ease, enabling you to learn at your own pace.
Communication Skills: Effective communication is key to understanding instructions and feedback, so look for an instructor who can explain concepts clearly.
Adaptability: Every learner is different, and a good instructor should be able to tailor their teaching style to suit your needs and learning pace.
Professionalism: A professional driving instructor will prioritize safety, punctuality, and reliability throughout your lessons.
Affordable Driving School Penrith: Budget-Friendly Options
One common concern for learners in Penrith is the cost of driving lessons. Learning to drive is an investment in your future, but it shouldn't break the bank. Affordable driving schools in Penrith understand this concern and offer cost-effective options to help you acquire the necessary skills without emptying your wallet. These schools often provide packages and discounts, making it more accessible for individuals from diverse financial backgrounds to learn to drive.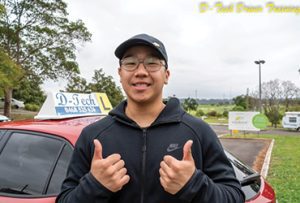 Driving Lessons Penrith: Tailored to Your Needs
Another significant advantage of enrolling in a reputable driving school in Penrith is the personalized approach to your lessons. Whether you're a beginner or someone looking to brush up on their skills, driving lessons in Penrith can be tailored to meet your specific needs. This means that your instructor will focus on areas where you need improvement, ensuring that you become a safe and confident driver.
Learning at Your Own Pace
Learning to drive is a personal journey, and not everyone progresses at the same rate. Some learners may grasp concepts quickly, while others might need more time to master certain skills. Reputable driving schools in Penrith understand this and allow you to learn at your own pace. This approach helps you build confidence gradually and ensures that you're fully prepared when it's time to take your driving test.
Without Consecutive Sentences: Building Skills for a Lifetime
Beyond passing your driving test, a good driving instructor in Penrith will teach you skills that will last a lifetime. Safe driving habits, defensive driving techniques, and the ability to handle various road conditions are all essential aspects of becoming a competent driver. Your instructor's guidance and expertise will go a long way in instilling these skills in you, making you a responsible and reliable driver on the roads of Penrith.
In conclusion, when it comes to finding the right driving instructor in Penrith, affordability, experience, and personalized lessons should be at the top of your list of priorities. Look for a reputable and affordable driving school in Penrith that offers tailored lessons, allowing you to learn at your own pace. Remember that learning to drive is not just about passing a test; it's about acquiring the skills and knowledge to drive safely for life. So, take your time, choose wisely, and enjoy the journey toward becoming a confident and responsible driver in Penrith, NSW.
Read More:–Driving School South Windsor 
                        D-tech Manual Driving School Blacktown | Driving Lesson & Instructor