Introduction For the Best driving instructor in Richmond
Are you looking for the best driving instructor in Richmond, New South Wales (NSW)? Look no further! Our team of highly skilled and experienced driving instructors is dedicated to providing top-notch driving lessons that will not only help you pass your driving test but also equip you with the skills and knowledge to become a confident and responsible driver for life. In this comprehensive guide, we will share valuable insights and expert tips to help you find the right driving instructor and excel in your driving journey.
If you're a resident of Richmond, New South Wales, and have been considering learning to drive, you're in the right place! Driving is an essential skill that offers both convenience and freedom. However, it's crucial to acquire this skill from a reputable and professional driving school that can instill the necessary knowledge and confidence to navigate the roads safely.
Enquiry Now: driving instructor in Richmond
The Importance of Choosing the Right Driving Instructor
Selecting the right driving instructor is crucial for your driving success. A skilled and patient instructor can make a world of difference in how quickly and effectively you learn to drive. When choosing a driving instructor in Richmond, NSW.
Why Choose Our Driving School
1. Highly Qualified Instructors
Our driving instructors in Richmond, NSW, are not only skilled drivers but also certified professionals. They possess extensive knowledge of road safety rules, traffic laws, and defensive driving techniques. With their guidance, you can rest assured that you are learning from the best in the field.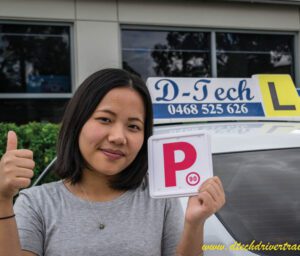 2. Structured Curriculum
We follow a well-structured and comprehensive curriculum designed to cover all essential aspects of driving. From understanding road signs to mastering complex maneuvers, our curriculum ensures that you receive a holistic driving education.
3. Patient and Supportive Approach
We understand that learning to drive can be intimidating, especially for new learners. Our instructors exhibit patience and a supportive attitude, creating a comfortable environment for you to learn at your own pace without feeling rushed or pressured.
4. Dual-Controlled Vehicles
For the safety of our students, all our vehicles are equipped with dual controls. This means that the instructor has access to a separate set of pedals, allowing them to intervene if necessary. This feature provides an added layer of confidence and safety during your driving lessons.
5. Flexible Scheduling
We value your time and convenience. Our driving school offers flexible scheduling options to accommodate your busy lifestyle. Whether you prefer evening lessons, weekend sessions, or specific time slots, we strive to cater to your needs.
Enquiry Now: driving school in Richmond
The Benefits of Professional Driving Instruction
Personalized Learning Experience
Professional driving schools offer personalized instruction based on your learning pace and individual needs. This personalized approach ensures that you grasp the concepts effectively and progress confidently through each lesson.
Building Defensive Driving Skills
Defensive driving is an integral part of staying safe on the roads. A top-notch driving school in Richmond will focus on teaching defensive driving techniques, preparing you to handle various road challenges proactively.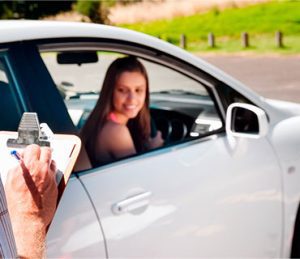 Gaining Confidence Behind the Wheel
Confidence plays a crucial role in becoming a competent driver. A professional driving school provides a safe and supportive environment for you to build confidence in your driving abilities.
Enquiry Now: Driving School Schofields
Conclusion
Enrolling in a reputable driving school in Richmond, NSW, is the first step towards becoming a skilled and responsible driver. Learning from experienced instructors, gaining confidence behind the wheel, and focusing on defensive driving will set you on the path to success. Driving is an empowering skill that offers independence and opportunities, and with proper training, you can navigate the roads safely and confidently.